That escalated quickly....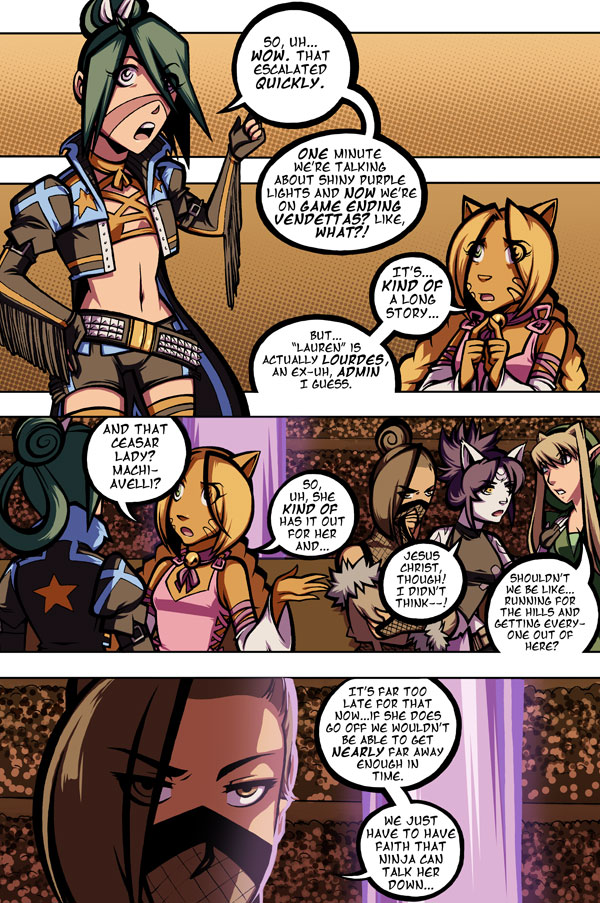 Anime Expo!
Tuesday - July 1st, 2014 - 16:17:39
So! This weekend I will beat Anime Expo in the dealer's room in the section with the other people from Shark Robot. So in the handbook, look for where Shark Robot is listed and we'll be at one of those tables. I won't know specifically which table I'll be at til I get there, sadly. I will have my new shirts and book 4 there though!
Also for those not attending the convention, there will be a new page friday! And probably a con comic come tuesday since we get back monday at midnight ><
Mystic Revolution copyright © Jennifer Brazas 2009. All rights reserved.
Admin panel