See my vest, see my vest, it is better than all th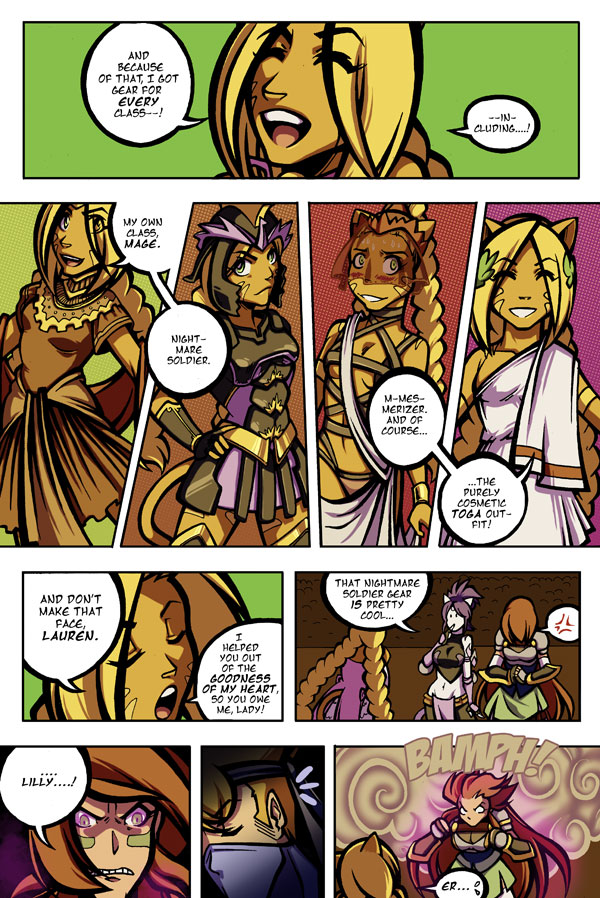 San Diego Comic Con!
Tuesday - July 10th, 2012 - 21:46:59
So tomorrow morning I leave for the San Diego Comic Con! I will be at the Keenspot Booth this year, not my usual spot in Small Press, and it's located near the other webcomics at booth 1231. What's really cool about keenspot is that they're actually livestreaming the whole event, so if you wanna see us attempt to sell things, definitely tune in. For those attending the show, if you wanna find out more info about what other creators are gonna be there (cuz there's a lot of us crammed in there), definitely check out the list here and visit us! They're also doing a bunch of package deals if you buy multiple books, so it's a great time to collect books and things. I'll also be debuting the Alice in MR-land poster at SDCC (which'll be on Shark Robot eventually, never fear), and of course the keychains will be there too.
Speaking of the keychains, because I've been getting asked about them–at the end of the con season–post Otakon–I'll probably end up doing a reorder and mail some to Dave to post on Shark Robot for all who either have been unable to acquire some at a con, or realized after the con that they wanted one.
Also, because I've been a good girl who's been productive, there will be a legit page on Friday. I'll also actually remember to bring my tablet with me this time so ideally the con comic will be up on Monday, if not, Tuesday.

Game Night
Monday - July 9th, 2012 - 19:04:15
Game Night is goiní on, watch me fail at Legend of the Mystic Ninja!
EDIT: Stream over! Thanks all!
Mystic Revolution copyright © Jennifer Brazas 2009. All rights reserved.
Admin panel