Bullets speak louder than words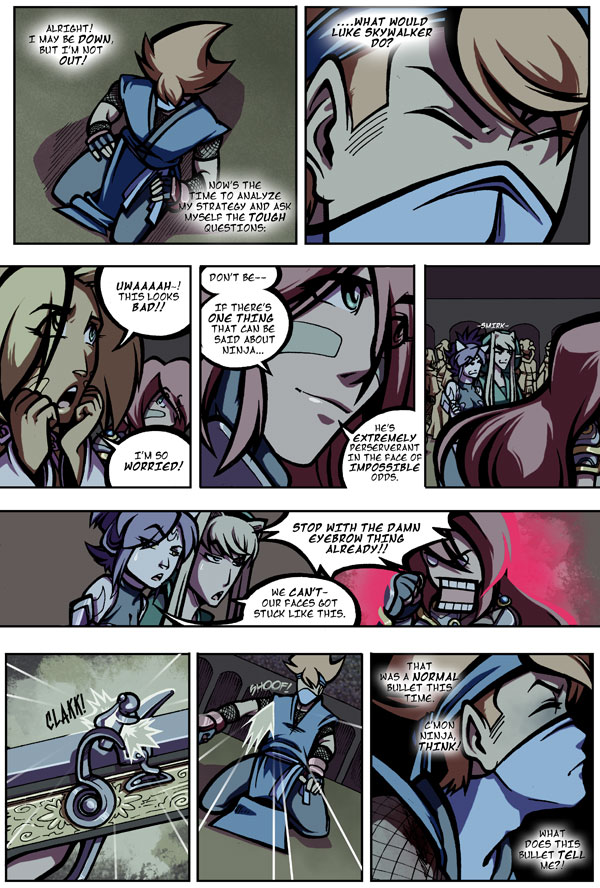 Couple of things
Sunday - September 11th, 2011 - 23:11:30
Firstly, the Turian Councilor shirt is finally available in the store!

So yeah, show your love for your favorite sarcastic, digitally-impaired, air-quoting politician by grabbing this baby up!
Still waiting for the other stuff to go online (namely another Pokemon shirt and the delightful penguin plushie), but will post here as soon as Dave gets this stuff online.
Also, for those who didn't catch our impromptu League of Legends livestream, my LoL username is savagesparrow, so feel free to friend me and be very sad as my total n00bishness feeds the other team into their inevitable victory. And of course, by "team" I mean the bots, as real people frighten me. Seriously. I did one teamfight, and it was like my private 'Nam. So. Much. Murder (of me).
But yeah, me, Brion, and my friend Sara are always looking for more people to play, so feel free to friend savagesparrow, and if you're on when we feel like playing, you're getting an invite! (because we assume that the wonderful MR fans would probably make fun of us less than strangers…or so we hope. Because you love us…right?)
In other news, Nike's made some bitchin' Back to the Future shoes that light up and everything! The only catch is that they're made by those guys that only do limited edition shoes, so you can get these puppies for the lowlowlow price of….$6000. But it's all going to the Michael J. Fox foundation, so at least that's =something= (in all seriousness though, I hope they raise boatloads of money).
Finally, I know I've been kinda updating with late colors and all, and for this I apologize. Lately I've been trying to push my artwork forward by kind of forcing myself to draw facial expressions and camera angles that're out of my comfort zone. I kinda felt like I've been phoning in my character's facial expressions (like, I have a few set ones I like, and kinda stick to those). But alas, now my pencilling stage has increased by a couple hours, so I've been working on re-adapting my schedule.
So yeah, hope you guys have liked the art and the action of this chapter. Some of the anatomy may be a lil' wonky, but hey, you have to work through your mistakes before you can get any better, right? =D
Also, again, while part of me feels bad for those who do follow every update that this is going to be a long fight, I really love these two guys, and I'm having a lot of fun writing their interactions, so please, bear with me folks. It's gonna be a long one XD
Mystic Revolution copyright © Jennifer Brazas 2009. All rights reserved.
Admin panel