Kiss and be done with it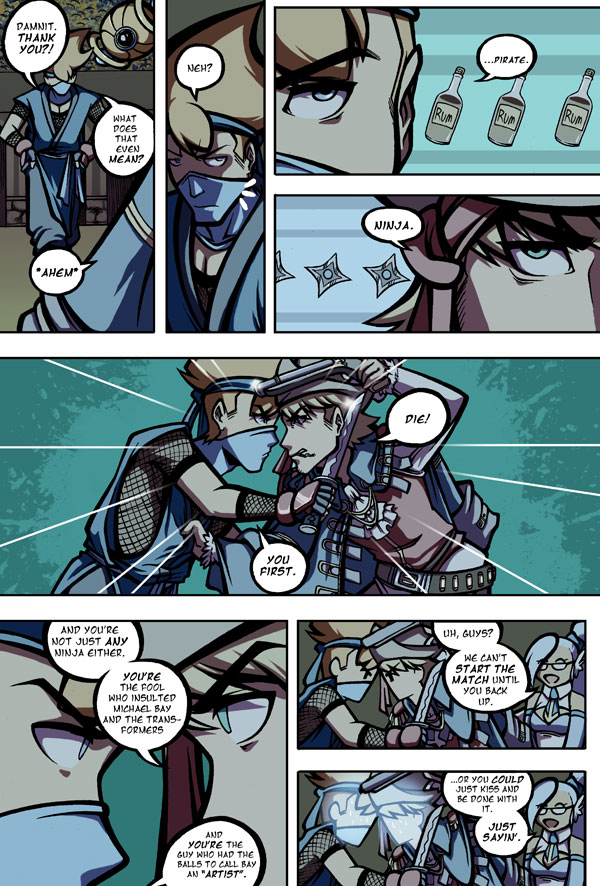 Comic Con + Otakon
Monday - July 18th, 2011 - 12:44:03
"¦.Yeah, I really don't like Michael Bay. Though I have to admit, I have a fondness in my heart for Armageddon since it was one of the first movies my friends and I saw by ourselves (sans parental units) in the theaters.
Our table for Comic Con will be located in the Small Press area at O1, which is right on the end almost directly across from Oni Press. You can see it on the map here:
Basically, the easiest way to get there is to just go through entrance B2 and head straight back (it's not far), and you should be able to see my very pink display. In addition to the usual stuff, I'll finally be debuting the Penguin Plushies since they safely arrived last week, as well as two new shirts:
As for Otakon, it's looking like we'll be in the Artist's Alley, sharing table space with Flipside at R12 & R13. You can check it out on this map:
Same stuff goes for Ota, except at Ota I'll have the last of the Harley posters there.
Mystic Revolution copyright © Jennifer Brazas 2009. All rights reserved.
Admin panel