Language of the 'common rabble'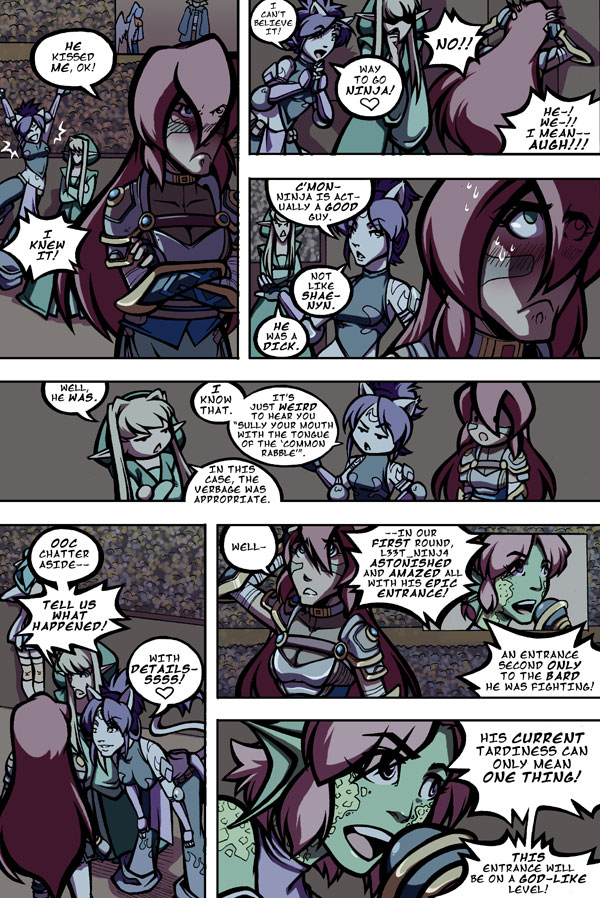 In the next few weeks
Friday - July 8th, 2011 - 13:17:19
Alrighty, so firstly, I will sadly not be able to go to Connecticon this year (which I guess is happening right now?) simply because we waited too long to get tables. Sorry guys =\
I will be at Comic Con and Otakon in the coming weeks. For Comic Con, we will be at table O1 in the Small Press Area (I'll post a map as it gets closer). For Otakon, I'll either be in the artist's alley sharing a table with Flipside or in the Dealer's room sharing a table with VG Cats depending on how stuff works out, but again, I'll post specifically what's going on as it gets closer and I know what's happening (as sadly, I missed out on getting my own table =\).
In any event, I'll have the creeper shirt at both shows as well as two new designs:
…in honor of Mass Effect 3 being all up in SDCC's grill. And this one:
…just because this idea came into my head and wouldn't leave until I committed it to paper =3
One more thing: The Harley Poster will be taken down at the end of the month, so if you want it, now's the time to get it because we won't be reprinting them. I'll have one final batch at Otakon, but sadly I won't have any at Comic Con since I just won't have the space.
Mystic Revolution copyright © Jennifer Brazas 2009. All rights reserved.
Admin panel