Christmas Special '10!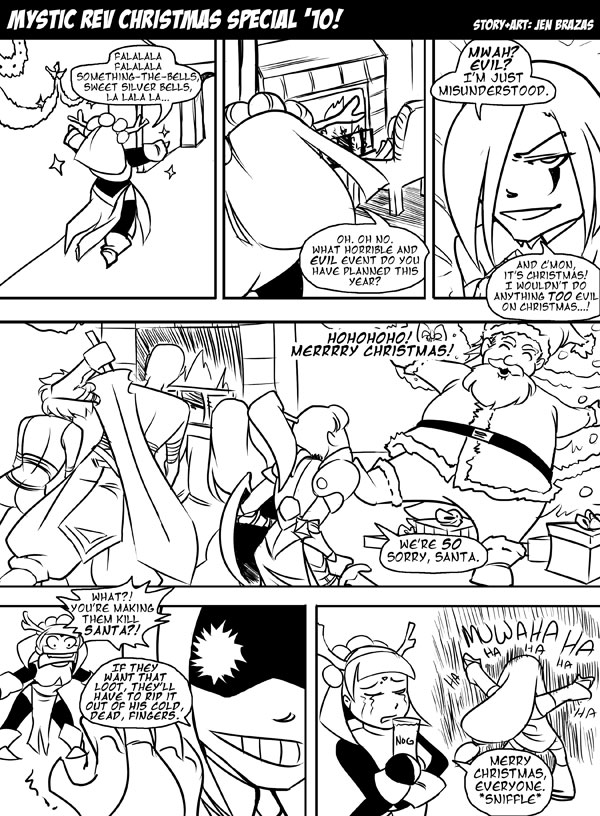 Happy Holidays to all!
Friday - December 24th, 2010 - 10:12:21
Hope everyone has a relaxing holiday break, and have fun with your families!
Also, comic fixed so those weird grey splotches on the first version are gone.
Mystic Revolution copyright © Jennifer Brazas 2009. All rights reserved.
Admin panel