With friends like these...!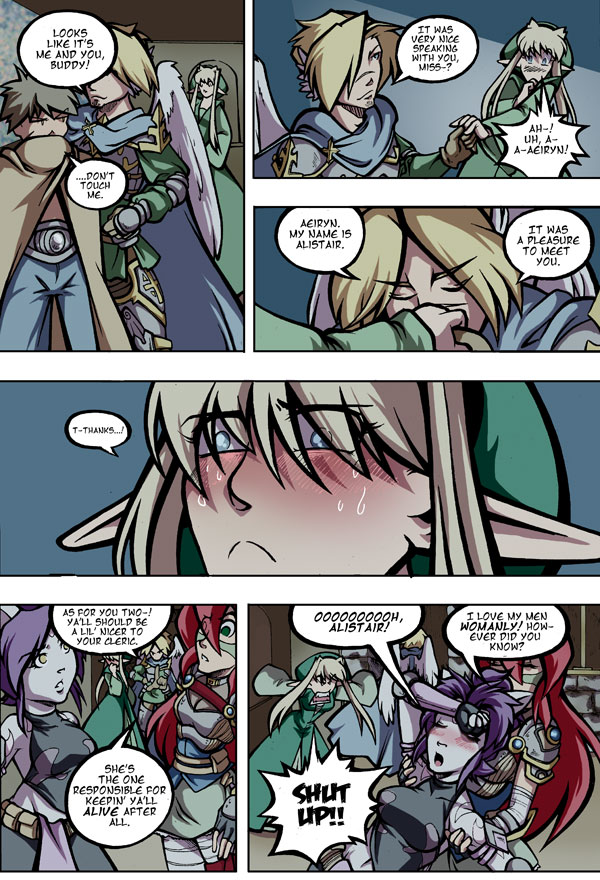 //user logout
Thursday - May 27th, 2010 - 23:57:36
Haha, remember those? Yeah, sadly my poor computer, Felicia (who is of course named after the Darkstalkers character) is kind of out of it at the moment. Those of you who follow my facebook page (caution: adult language!) watched the comedic tale of me installing not only my own video card and power supply, but Brion's video card and power supply as well. Both were successfully installed, and since this was my first time installing anything electronic and it all actually worked, I felt like a GOD. Unfortunately, my monitor's like, VHA or some other set of letters and I need an adapter in order to get it to connect to the vid card. BUT we tested everything out with Brion's monitor, and it all works! And Brion's computer works too! But….I couldn't really access my scanner or my photoshops so I decided to just do an art filler! Sorry for the lack of pretty cleanliness, but I'm not used to working all digitally x.x
So yeah, hopefully ya'll don't mind too much. If you do mind, feel free to gripe about it at my table at Fanime Con this weekend! Fanime also goes til monday, and our flight gets back laaaate Tuesday, so expect the con report comic Tuesday night/wednesday morning. I might have to do some sort of interludey thing though, because we leave for Akon that thursday. So hectic my schedule is! But yeah, though I won't have book 3 there, I will be taking pre-orders for those interested. The book's at the printers now, so I decided to extend the shark robot pre-orders until the books are actually being shipped out to me (Hopefully in July). So yeah, last chance to pre-order the books and get the awesomeness!
Mystic Revolution copyright © Jennifer Brazas 2009. All rights reserved.
Admin panel