More powerful than you can imagine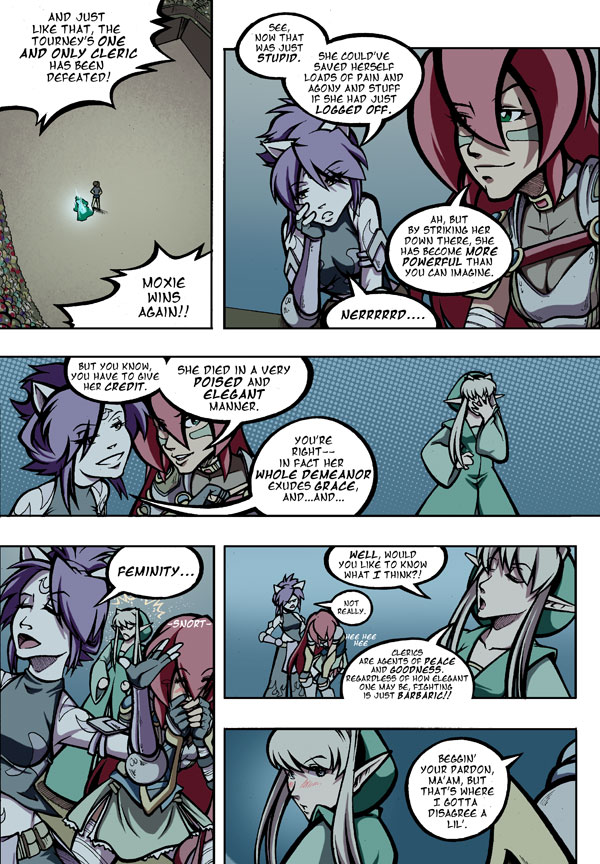 Inks for now, colors later
Monday - April 26th, 2010 - 0:16:38
Bleh, had a super busy weekend, couldn't get started on the page until like, 3 in the afternoon on Sunday. That sucked. In any event, colors will come whenever I get up.
Been spending my week inking up the bonus story for MR book 3. Right now I have 4/7 pages fully inked with one page half inked, so I'm super happy. But, my hand's starting to cramp up from the way I grip my pens, so I'm thinking Monday I'll do some other backlogged work. So much work! X\
Speaking of pre-orders, The Reading With Pictures Anthology is in its last leg of fundraising. There's like, 30 days left, and unfortunately its looking like the book will be printed to order, so if you're even remotely interested in grabbing a copy, this is the best way to get one. I'll probably have a few to sell at cons, but I'll probably only be buying a box or two (so 30-60 copies) and I'm guessing those'll go fast, so don't depend on me XD
Anyway, it's almost 3 am now, so I'ma gonna get me to bed.
Mystic Revolution copyright © Jennifer Brazas 2009. All rights reserved.
Admin panel