Unexpected Development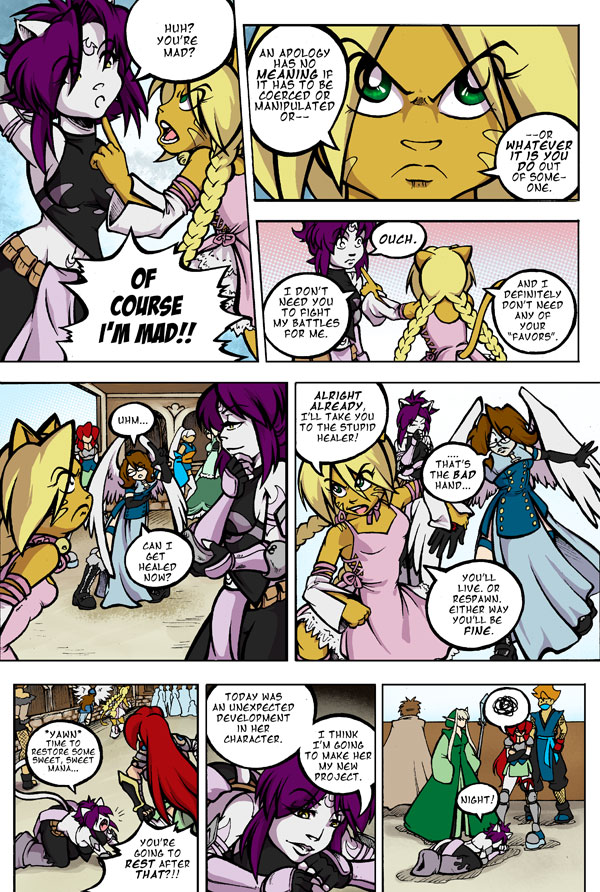 Getting back on track
Monday - August 17th, 2009 - 0:17:20
So I'm gonna be mailing out the commissions I owe this week, with the exception of one, which I plan to finally start on. I'm also planning to get caught up on my email, finally, and possibly update the fanart gallery. Though let's not get too ahead of ourselves….
In regards to today's comic, I really love how in MMOs you can just plop down and rest or fall asleep or whatever in the middle of a perfectly crowded area with people stepping over you and everything. Funniest thing ever.
I also have to say that I love writing Lilly's character. She's cute, yes, and totally an anime nerd, but she does have stuff she believes in, and her own kind of strength. Towards the end of this storyarc there'll be some cool stuff that happens with her. In the meantime its fun to write these little vignettes.
Mystic Revolution copyright © Jennifer Brazas 2009. All rights reserved.
Admin panel