The start of Duel Revolution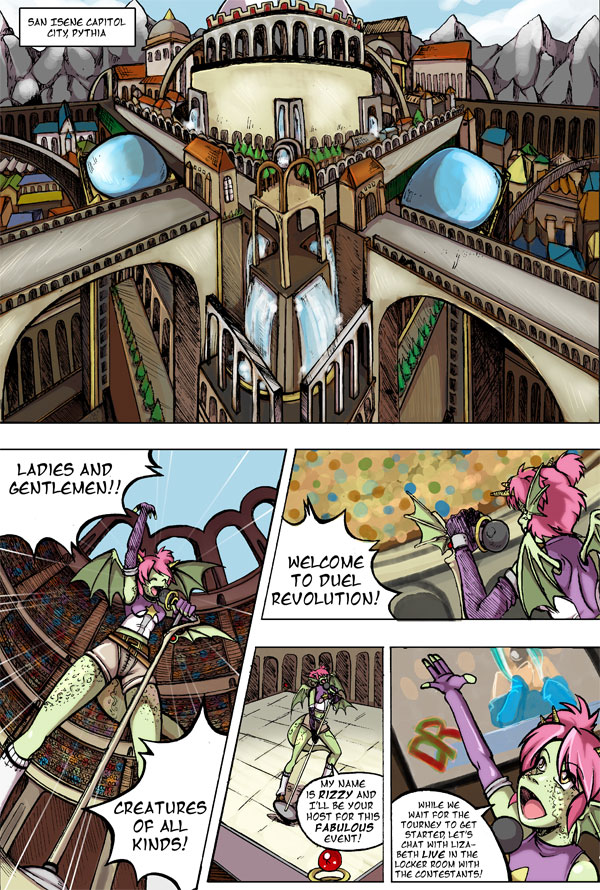 Happy 4th!
Thursday - July 3rd, 2008 - 23:57:56
Hope everyone has a happy 4th of July! Don't blow off any unnecessary extremities and all that!
This page took a good 2 days to finish…in part because I wanted the city-scape to look really cool and try some new things. Didn't come out quite as well as I planned, but overall I'm pretty happy with it–especially the bottom left panel.
Mystic Revolution copyright © Jennifer Brazas 2009. All rights reserved.
Admin panel