Book 2: Two Page Spread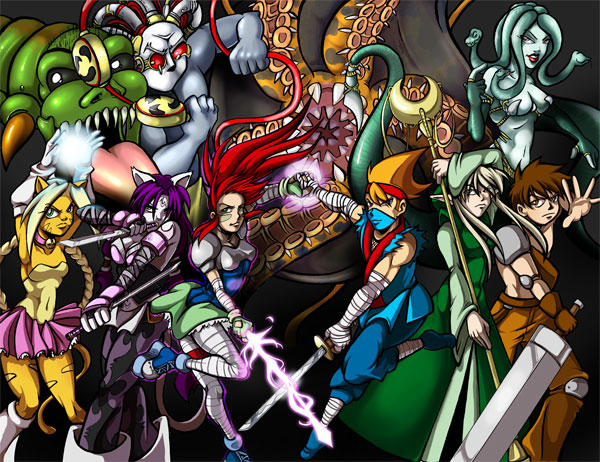 3 weeks
Thursday - April 3rd, 2008 - 23:57:16
Mystic Revolution Book 2 is available for Pre-Order right now! Itāll contain chapters 10-15, and a bunch of spiffy bonus materials like extra stories, pin ups, and other groovy things. Check out the store for details.
Hope everyone enjoyed the extra story! If you either missed out on it or really loved it, the only place you can grab it now is in the book. Clicky on one of the links above (or that big damn bar) and it'll get you to the pre-order section. The whole book's sexy though, so I'm excited.
In any case, the book left me soooo burnt out, so it was nice to post the extra story for a while so I could recuperate. Unfortunately, school doesn't like giving us breaks, and I had to work really hard on a storyboarding project. Buuut, it was nice to get back to work on the comic–I kinda went crazy on the background panels (though it is a LOT less crazy than my sketch–the sketch had domes and stairs and other nutjob things that only me and Japanese manga-ka assistants working for peanuts are crazy enough to draw).
3 weeks left of my Junior year of art school! It's so crazy! Next year's going to be my senior year. It's too weird!!! x.x
Mystic Revolution copyright Ā© Jennifer Brazas 2009. All rights reserved.
Admin panel