Guest Strip Winner: Marshmellows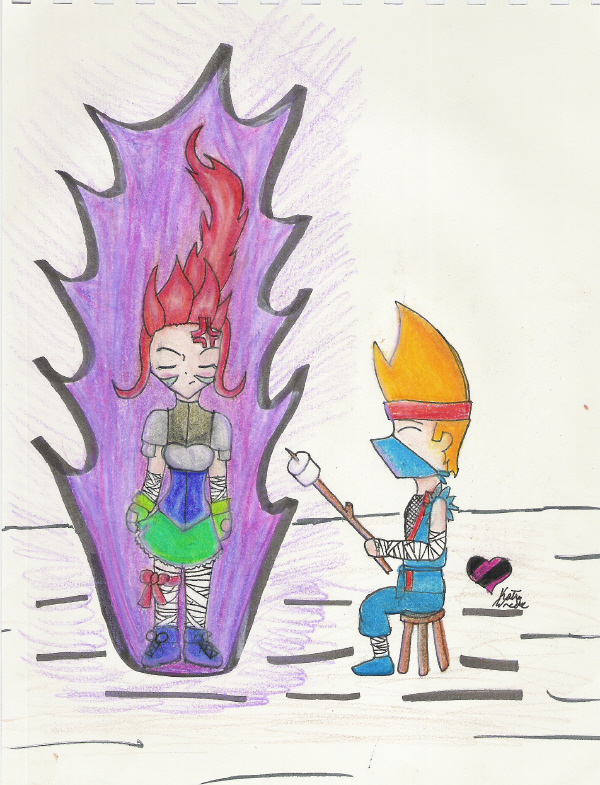 Guest Strip Winner!
Tuesday - July 24th, 2007 - 23:59:33
Congratulations to Katie for winning the Guest strip contest! You can check out here deviantART account here.
Friday's update will be a Connecticon comic report, Monday's update will be the Otakon comic report, there will be a wednesday comic consisting of a San Diego con report, and finally the comic itself will return on Friday as I've got most of my work done.
On the computer front, the guys suspect that it's actually a motherboard problem, which SUCKS since it was only last year that I replaced the damn thing. Because of this, I'm probably just going to get a new machine, as I'm sick of all the hardware headaches the laptop puts me through. A friend of mine will hopefully help me build a sweet machine, so good times. In the meantime, I have to share Brion's compy"¦.when he's not playing FFXI on it XD
Mystic Revolution copyright © Jennifer Brazas 2009. All rights reserved.
Admin panel