Coulda just said hello!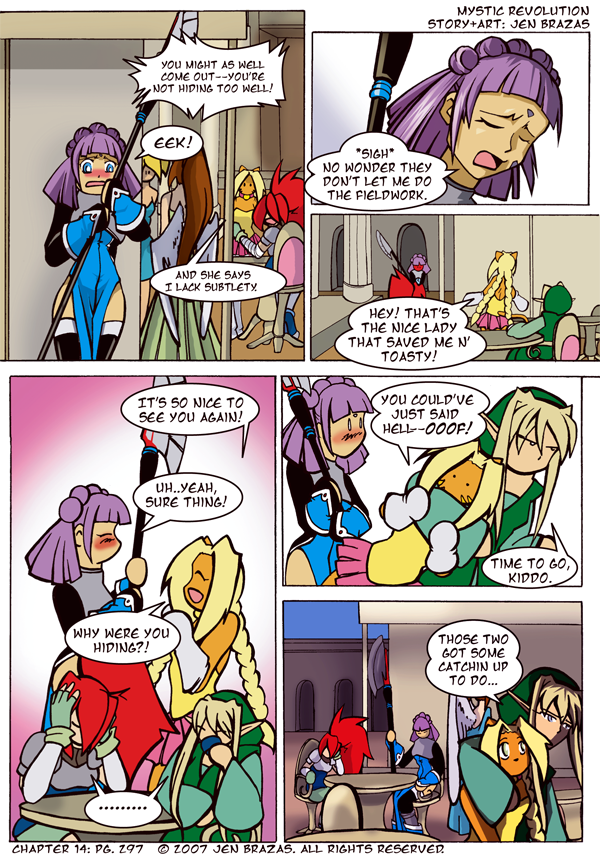 My secret project…REVEALED!
Sunday - April 1st, 2007 - 23:57:18
So I kinda spent all weekend working on my homework and…..THIS (featured above):
The first ever Mystic Revolution Graphic Novel!
.
This'll be the cover pretty much, though we might change/adjust the fonts for my name or whatever, but yeah! It'll have the first 180 pages of MR (chapters 1-9), and some sweet EXTRA stuff that I've been working uber-hard on. Once I get the bulk of the work done, I'll open it up to pre-orders, but I just wanted to show you guys what I've been working on =)
If you can't wait til mid-late april to pre-order your book, I've also made the cover this month's wallpaper. As usual, donators of at least $1 get the wallpaper, while those who donate $10 or more get a sketch from the ye olde vote incentive sketches.
Speaking of vote incentives, due to the massive workload I'm putting on myself finishing off the book and getting through finals (end of school april 27, w00t!), I'm more than likely going to skip out on vote incentives for the month. I'd like you all to keep voting anyway–just for the sake of MR pride or whatever, but at the best the incentives will be updated sporadically x.x
So yes, comic returns Friday, I just kinda got over-excited about finishing the cover =)
Mystic Revolution copyright © Jennifer Brazas 2009. All rights reserved.
Admin panel