Mystic Interlude: Pt. 1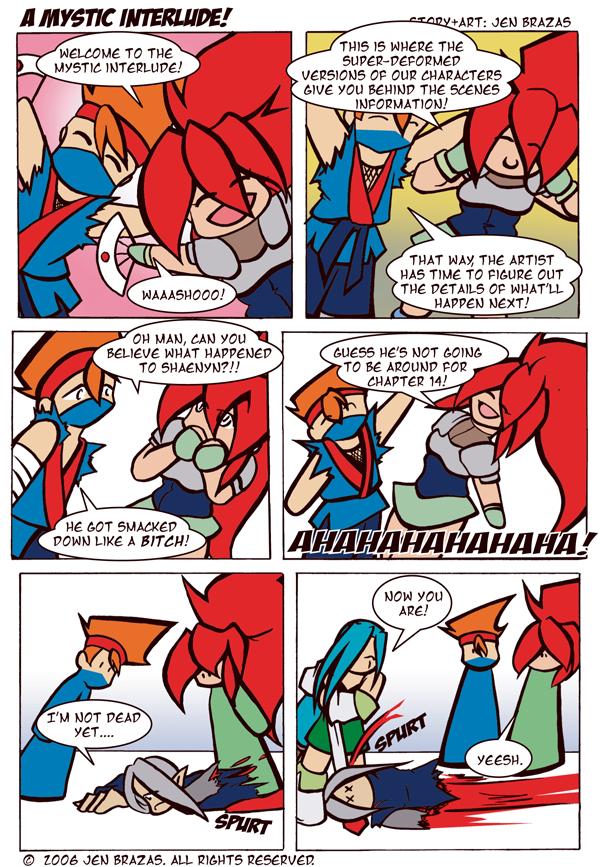 now up!
Sunday - February 18th, 2007 - 10:55:06
Incentive is now up!

incentive for tomorrow
Saturday - February 17th, 2007 - 21:11:18
The incentive for tomorrow will probably be a little late due to me getting home from UChi con and being tired…. However, it'll probably be posted whenever I get up, so look for it then! =)

U-Chi con!
Thursday - February 15th, 2007 - 23:57:51
Ok, so that con I told you guys about that I was going to but wasn't sure where it was? Well, it's UChi con and it's this saturday at the University of Chicago! Be sure to swing by and check it out–admission's FREE!
Also, keeping yesterday's incentive up for today since TWC was down for most of yesterday.
Mystic Revolution copyright © Jennifer Brazas 2009. All rights reserved.
Admin panel