Bet you never saw THAT coming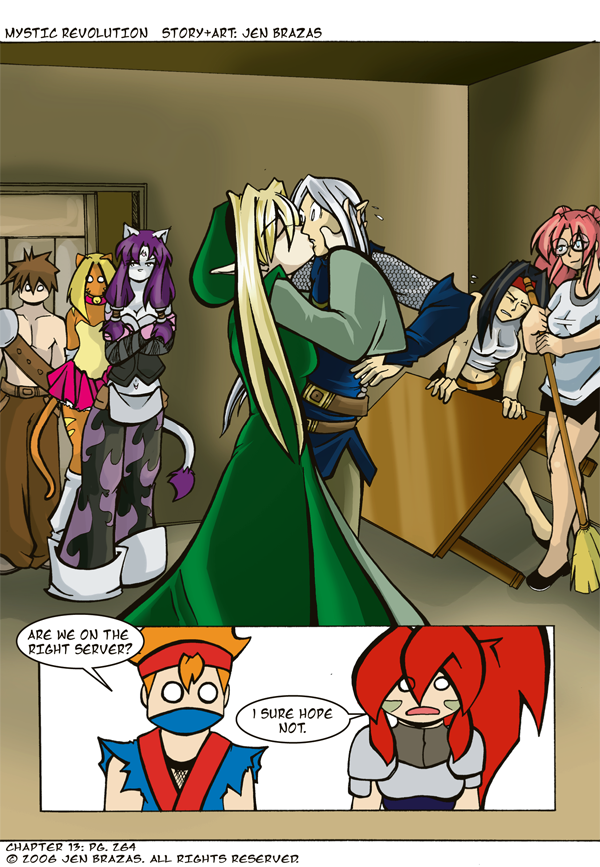 Ill..
Saturday - November 11th, 2006 - 21:54:53
I seem to have caught somethin' fierce. But I guess that's what happens when you wait 40 minutes for the next bus to arrive in the freezing rain in a light jacket without a hood (in my defense, the forecast said 65-70 degrees and sunny…stupid chicago weather). So yeah, comic should go up monday as planned, but I probably won't be addressing any site issues for now. Hopefully tomorrow will bring a healthier me =3

Forums
Friday - November 10th, 2006 - 22:04:11
Our forums were down but now they appear to be up again! (I feel like I should be wearing a yellow shirt and going, "Sell! Sell! SELL!" ).
Speaking of which, I posted a list of definite cons (I.e. the ones I'm already officially signed up to do lest someone loses my paperwork) right over here.. Look to this thread to be updated with a big list once the other cons I wanna go too start posting their registration info. Newsposts will still be updated with info, but the thread provides a more…static con listing (as I don't feel like retyping my con schedule in every newspost, and haven't figured out a place to put such a list on the main page without overcrowding it).
Mystic Revolution copyright © Jennifer Brazas 2009. All rights reserved.
Admin panel