Chapter 13: Of Humans and Half-Elves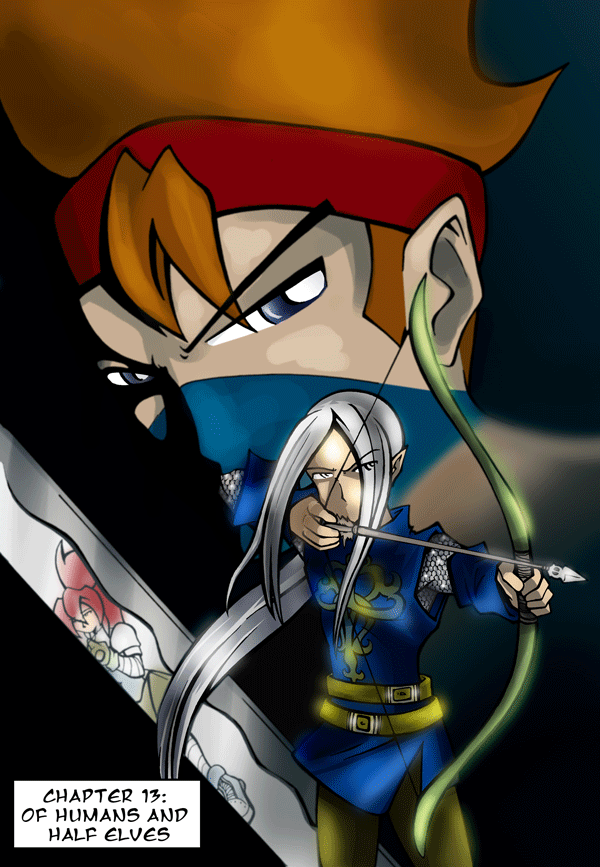 Oh yeah
Saturday - October 28th, 2006 - 11:38:41
I forgot to mention that I was initially going to call this chapter, "Too many men". Then I recovered from my temporary loss of IQ and came up with this title.
Funny to think of what could have been….

Hurrah!
Saturday - October 28th, 2006 - 10:06:52
Halloween weekend DID bring pie! Mint ice cream pie to be exact! YAY FOR PIES!
Mystic Revolution copyright © Jennifer Brazas 2009. All rights reserved.
Admin panel